WHY OPEN- EAR BONE-CONDUCTION HEADSET?
Do you have the same feeling of hating the earbuds in your ears?What's worse, you may feel headache or ear ache when you listen to music for continuous hours.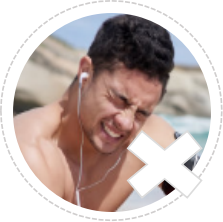 It may also a little awkward that the earbuds is filled with dirt and sweat stain, which is quite difficult to clean.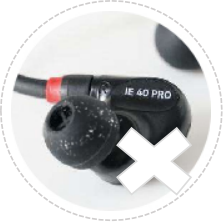 Have you ever encountered the problem of not noticing other people saying to you when you are waring the headset?
Open ear headsets are just here to solve your problem a simple and light way.
The open ear design can save you from the trouble of putting the headphones into your ears, no ache at all. The body weight approximately 100g(15lb). You may not even notice that you are wearing one.
Even listening music, you can still hear sounds around you. It's a good choice when talking or listening to music in a noisy environment, and if you need a higher volume, please plug sponge plugs.
Easy to use and easy to connect. No fussy operation, no complex software, friendly to anyone who hates complexities.
Sweat and waterproof, certified to repel sweat, dust, and moisture. Perfect for withstanding even the rainiest runs. (Not for all open-ear headsets, please check the product description to see if the one has the feature)